Hypericum sprucei, Hypericum valleanum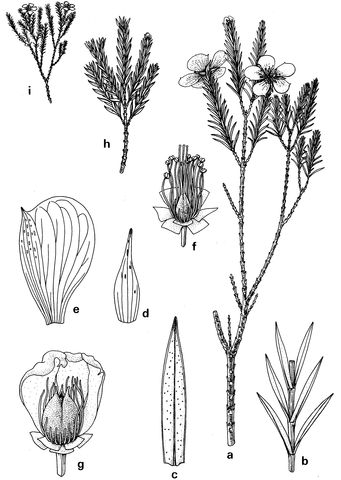 Preparation technique:
Illustrated by Margaret Tebbs
Description:
A. H. sprucei: (a) habit; (b) stem with leaves; (c) leaf; (d) sepal; (e) petal; (f) stamens (partly cut away) and ovary; (g) capsule. B. H. valleanum: (h) habit. C. H. aciculare: (i) habit (a, h, i × ½; b × 2; c-g × 3). A. Øllgaard & Balslev 8454; B. Cuatrecasas 17861; C. Hartweg 719.